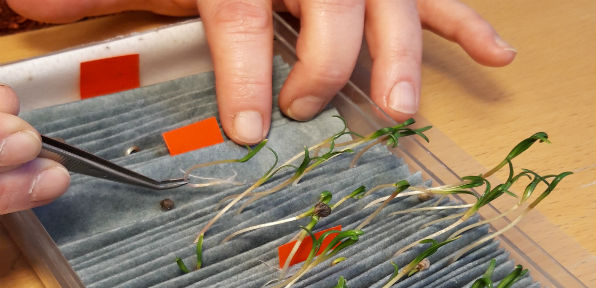 Laboratorium
Jensen Seeds A/S conducts its own germination-, purity- and water content analyzes. They are primarily used as guidance in the ongoing cleaning process, but also as information to our customers.
The analyzes are performed in accordance with the ISTA methods in our own laboratory. All analyzes are carried out on the basis of broad professional competence.
It is important for us to ensure a high quality in our work. We do this by working after accredited regulations and international requirements.