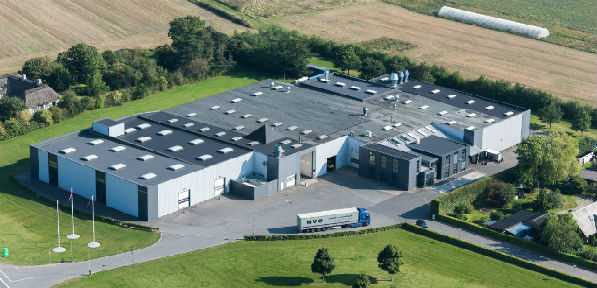 Warehouse
Our warehouse has been modernized during the past 10 years and covers 5.000 square meters.
During the past 15 years Jensen Seeds A/S has continuously optimized and extended the production lines and the capacity of our machines.
In 2003 we invested in the first new full-automatic processing line only build for spinach, where all processes are in line from pre-cleaning, debearding, brushing, airscreen cleaning, indented cylinder, gravity separator, sizing/grading and colour sorting. All processes are controlled by computer.
Later came an another optimization of one of the processing lines – this time with an integrated color sorter and new air screen cleaner. In this way, processing and handling time is saved and the quality of the product is increased.
In 2009 Jensen Seeds A/S started to perform own germination and purity analyses, which areas used primary as a guidance in the on-going cleaning process, but also as information for our customers. The analyses are performed according to the ISTA methods in our own laboratory.
Video surveillance of the outdoor areas was also implemented in 2009. In order to prevent human errors, a wireless logistic control system with the use of RFid tags was implemented in our production during 2009. This will technically prevent mixture failures when filling up a processing line.